Neff Slide and hide oven features a door that slides neatly under the oven as it is opened, helping to save space and providing easy access to the inside of the oven. They also include a smooth closing mechanism to cushion the final closing space.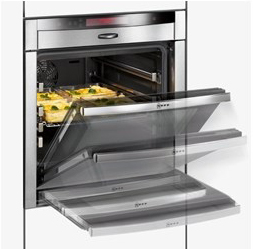 Neff Slide and hide ovens also feature a special Hydro Clean function. After the Hydro Clean function is activated, the bottom heat function will heat the water, producing steam throughout the oven, helping to soften any greasy deposits. The oven can then be wiped clean with a sponge or cloth once the water has cooled.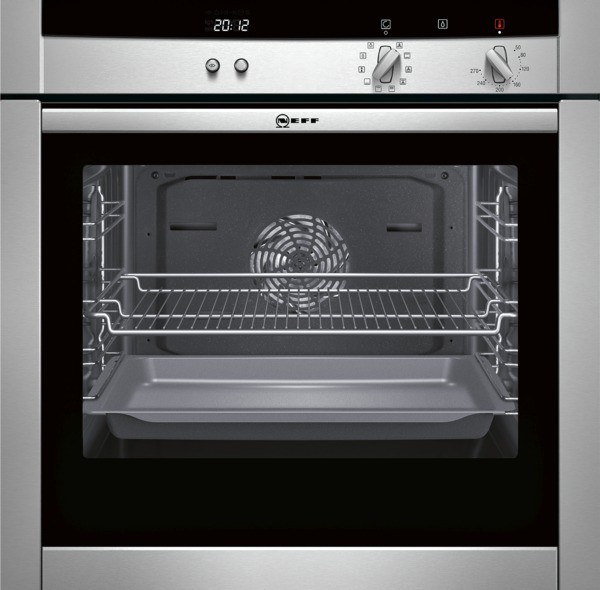 These innovative oven also feature a unique Flexi-Rail system and individual plug in rails that can be easily moved. The rails clips on and off easily and telescopic runners can also be added. The control panel features a clear text display and actual temperature display.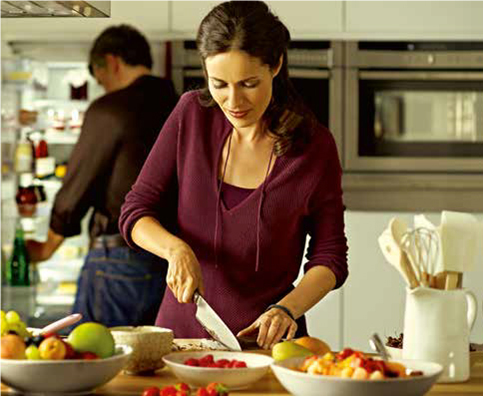 Neff Slide and hide oven comes with a 4-year warranty on all appliances -this includes parts and labor.
For more information on this product visit our website.