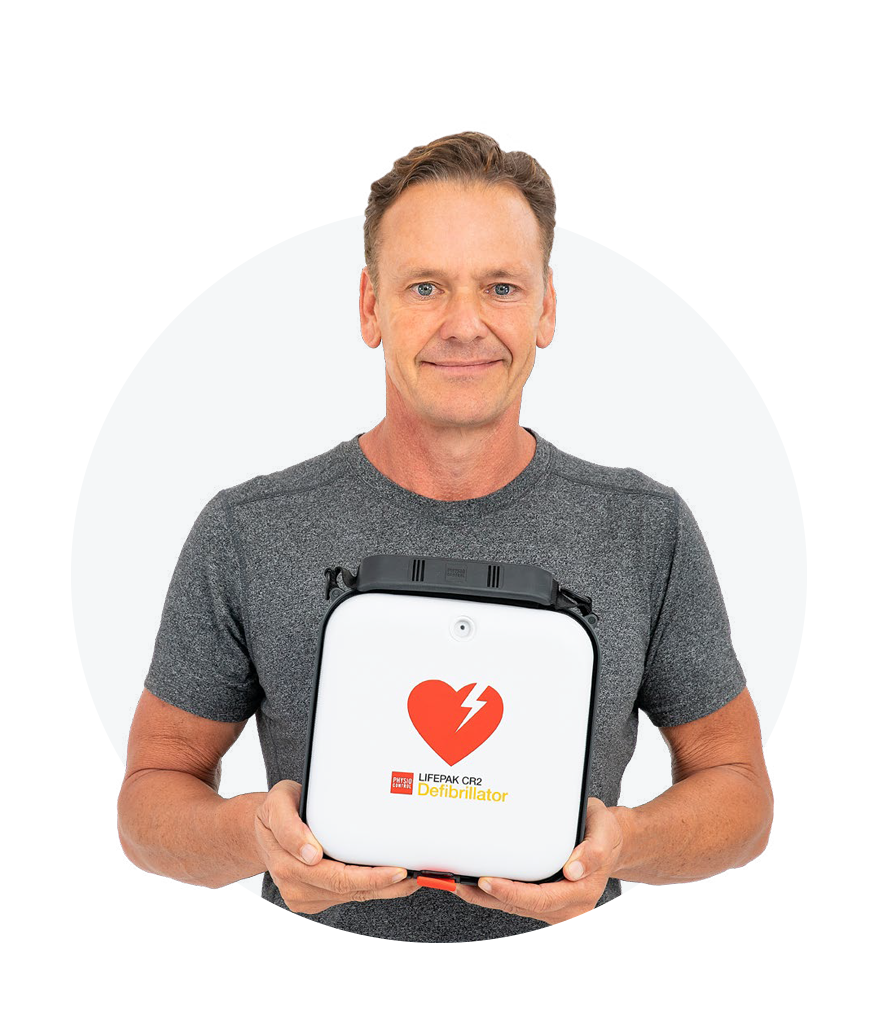 Every Second Counts!
Sudden Cardiac Arrest can happen anywhere, anytime to anyone. It does not discriminate. Sudden Cardiac Arrest is different to a Heart Attack; a heart attack usually occurs as a result of a blockage around the heart, whereas SCA is a condition that usually results from an electrical disturbance in your heart that disrupts its pumping action, consequently stopping blood flow to your body.
The only way a person can be revived from SCA is through an Automated External Defibrillator or AED. Around 20,000 Australians suffer sudden cardiac arrest outside a hospital every year. For every passing minute without a defibrillator (AED) shock, the chance of survival reduces by ten percent – and with the average response time from an ambulance being 9-14 minutes, defibrillators can save lives.
Without a defibrillator close by, the survival rate for cardiac arrest is somewhere between two and five percent. Statistically, for every minute lost without defibrillation, you lose 10% probability of saving a life. Having access to an AED at your workplace could mean the difference between life and death. Ask your Harvey Norman Commercial rep about how you can be prepare your workplace with an AED from Harvey Norman Commercial.