Cooking delicious meals for the family just got easier with the BLANCO BOSE65XP oven. The exceptional Italian design of the BOSE65XP is evident in every details of the oven.
Featuring a huge 66L oven capacity, 5 functions, triple glazed thermo-reflective glass doors and 5 shelf positions, this oven will deliver optimum performance for all your cooking needs. Cleaning the oven will also be a breeze with BLANCO's ETC (Easy-To-Clean) enamel interior. ETC enamel is not only resistant to standard cooking spills and acid, it also repels dirt making the oven interior easier than ever to clean.
The BLANCO BOSE65XP will make a professional and impressive addition to any kitchen.
Italian made product that not only provides exceptional performance, the design and manufacturing excellence is evident in every detail. After all 'Quality makes the difference'.
Triple glazed doors offer a cool to touch surface for peace of mind in the kitchen. The thermo-reflective glass in the doors also ensure that the heat is maintained inside the oven making the oven extremely energy efficient.
ETC enamel interior is a smooth black enamel that is designed to resist cooking spills and repel dirt making it exceptionally easy to clean.
A large 66L capacity will accommodate even the largest meals and with 5 shelf positions you can fully utilize the internal space of the oven.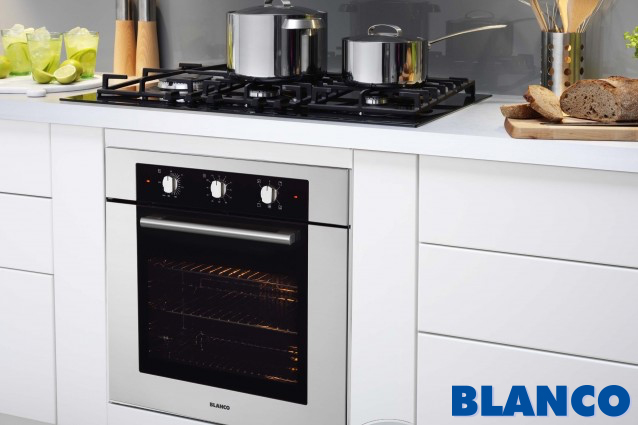 Visit our website for more information.