With so many different sizes, shapes and styles of bathroom basins available, making a decision about which one would best suit your bathroom and your lifestyle can be tricky. Here is a summary of the different types of bathroom basins and their features:
Wall basin: This basin attaches straight to the wall, and many designs are available with an optional shroud or pedestal to conceal the plumbing fittings underneath. Wall basins such as the Liano Nexus are ideal for creating space in a smaller bathroom or powder room, and can enhance floor area and access to taps in a care bathroom. The Liano Nexus is also available with an optional black waste and overflow ring, which can be teamed with the matching matte black mixer taps.
Inset basin: Perfect for minimalist styling, this basin is inset into the vanity counter top and offers a contemporary look without increasing the height of the vanity too much. To create a real design statement in your bathroom, consider the Contura Freeform inset basin, which boasts a distinctive freeform oval shape, and match with the Contura bath.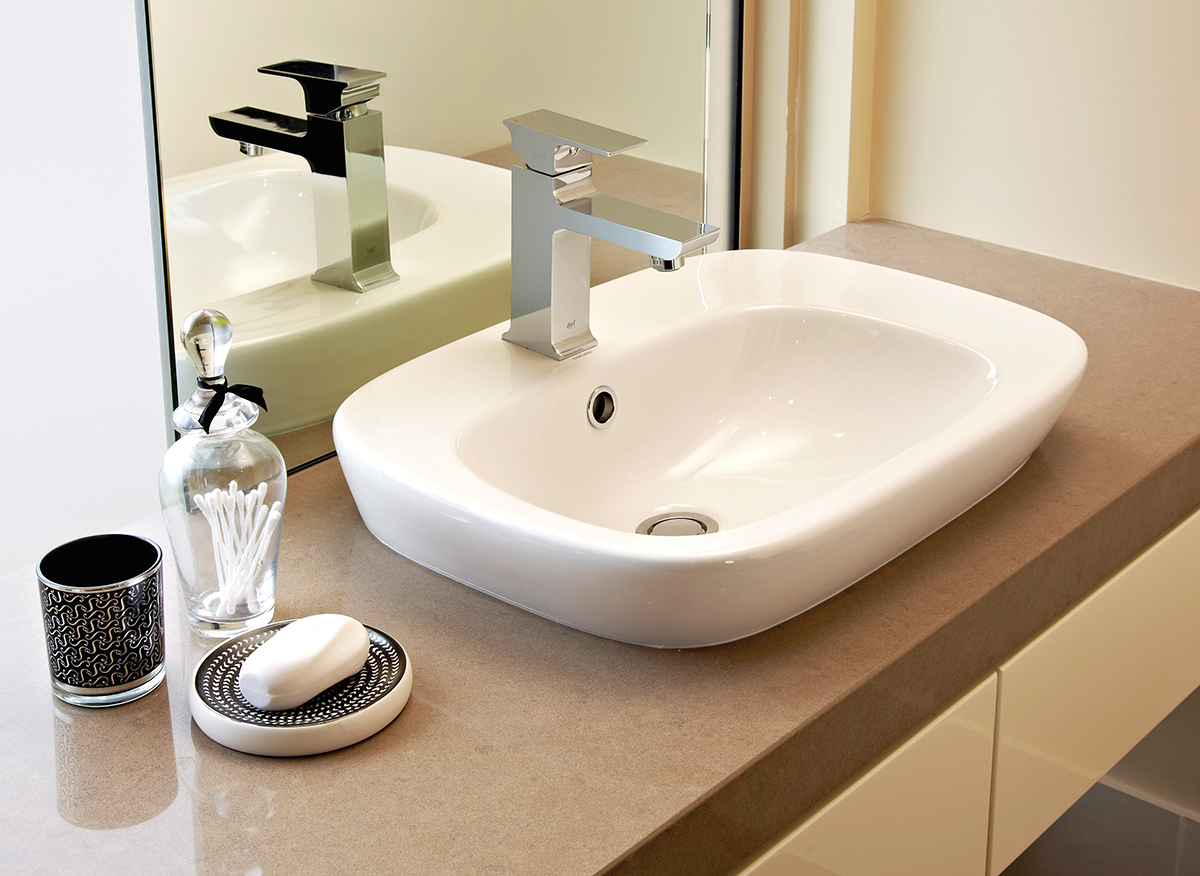 Under counter: This style of basin offers a clean and simple look as it sits perfectly under the counter line, giving a flush finish to the counter top. Tapware is either mounted on the wall or on the counter top beside or behind the basin. The Caroma Quinn under counter basin features clean lines and generous bowl size, and is perfect for creating a minimalist design style in your bathroom.
Above counter: This basin sits wholly on top of the counter and generally adds height to your vanity, so keep in mind whether this suits your family members and lifestyle. For a decorative bathroom centrepiece, consider the Caroma Cupid above counter basin with its distinctive curved vessel design, and complement this with a striking wall basin mixer or tower basin mixer to complete the look.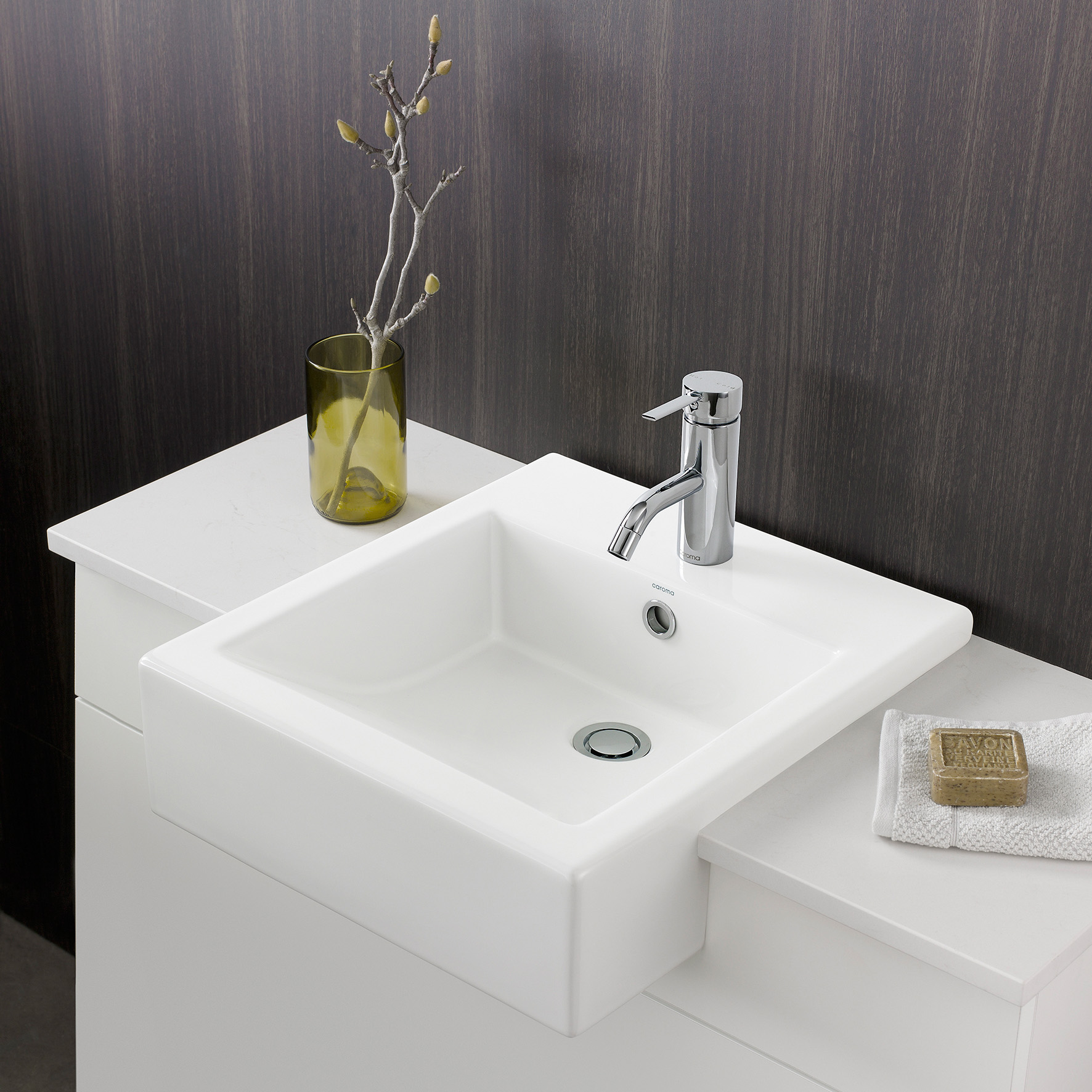 Semi-recessed basin: A semi-recessed basin is partially inset and overhangs the front of the counter slightly. It is ideal for narrow counter tops and also for care bathrooms, as the overhang allows better access to the taps and counter. The Caroma Urbane semi-recessed basin is suited to a range of contemporary bathroom styles and its classic design means it integrates seamlessly with bathroom cabinetry.