How do they work?
The principal difference between ceramic and induction cooktops is how they create heat.
Ceramic cooktops contain coiled metal elements under the tempered ceramic glass. These elements are electronically heated to the desired temperature. This coil then heats the ceramic surface and, consequently, warms the pan. The elements do cycle on and off during use making accurate heat control less than induction cooktops.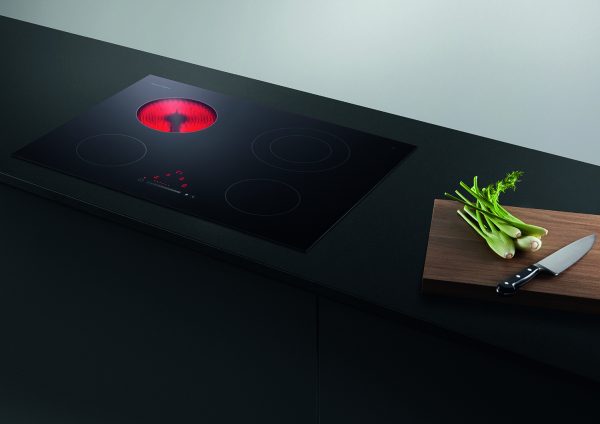 Induction cooktops feature powerful, high-frequency electromagnets instead of heated coils. These magnets generate a magnetic field that heats the pan and not the cooktop's surface.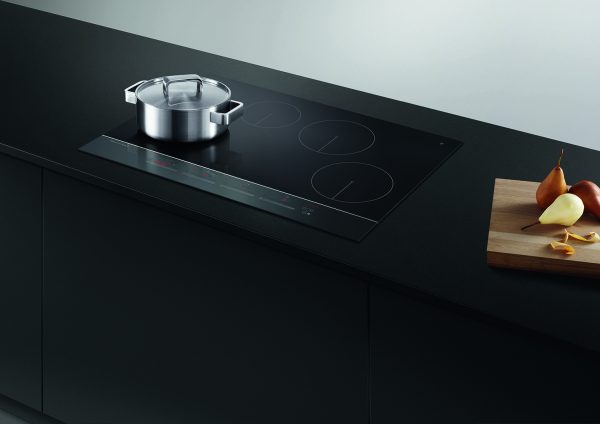 In short, induction cooktops are far more efficient than ceramic cooktops as they only heat the pan and not the surrounding air or the cooktop's surface. Induction cooktops remain cooler during the cooking process, the ceramic top only heats from residual pan heat and loses heat quicker once turned off.
Ceramic cooktops cannot compete with induction cooktops when it comes to the speed with which they heat. Ceramic cooktops are slower than induction cooktops because the element takes time to heat up and also because heat is lost during the transfer between the ceramic cooktop and the cookware. The magnetic field created by an induction cooktop heats the pan instantly. Given no heat is lost into the cooktop surface or the surrounding air, cooking times are greatly reduced.
View our cooktop range here