As the kitchen sink is seen as the heart of the kitchen, it's the perfect starting point for creating your dream kitchen. Let your imagination run free with a range of fabulous options to help you maximise space and accentuate the look of the entire room. There are however certain functional considerations to take into account to help ensure that your ideal sink is the perfect fit for your ideal kitchen for example bowl and drainer configuration.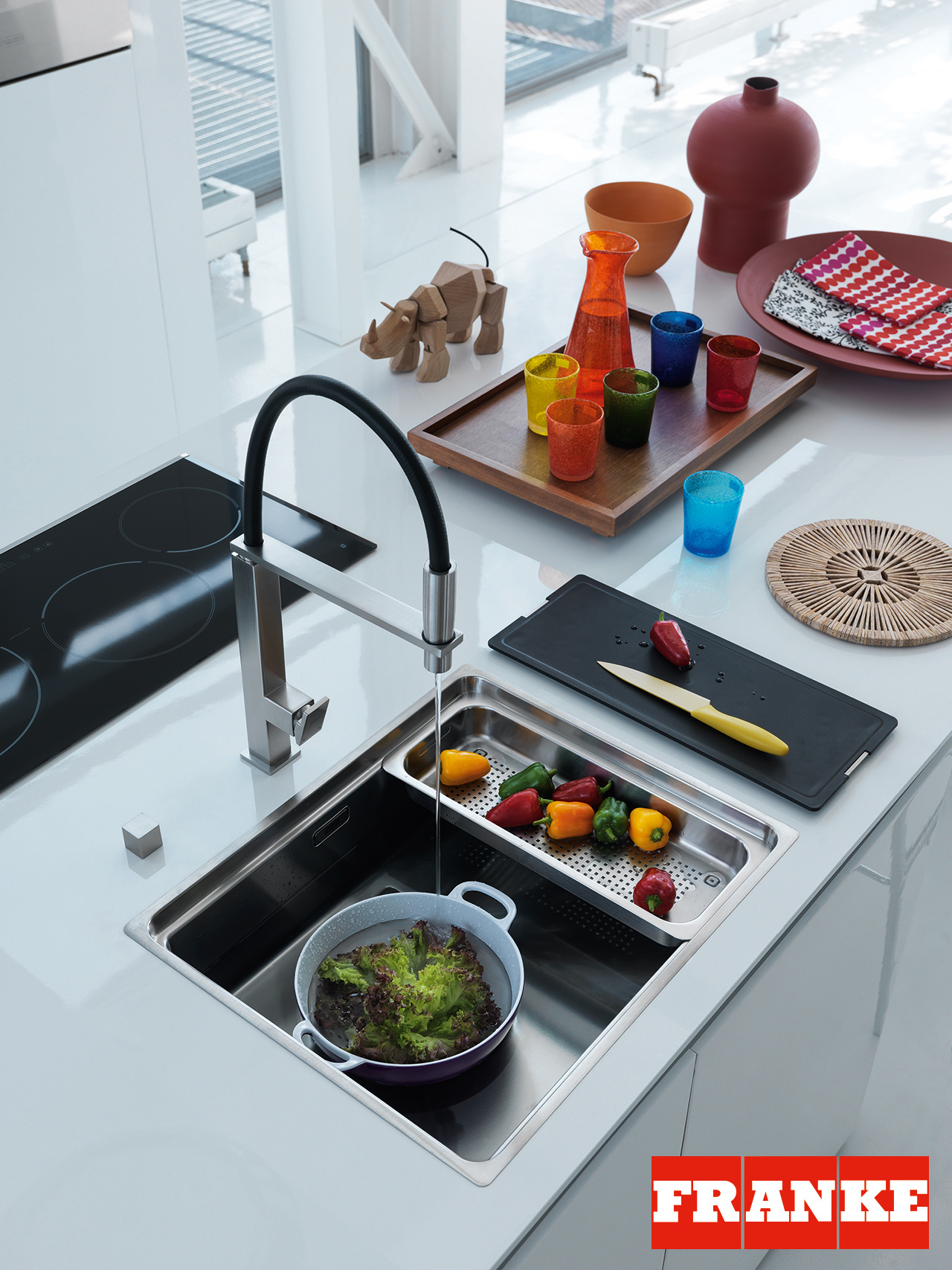 The type and position of your bowl depends on how you intend to use your sink. If you like room to clean large items like grill pans, a larger single bowl may be best for you, or for a multi-functional purpose, you may prefer the versatility of 2 separate working bowls. For multi-bowl undermount sinks, it is important to decide which side you require the smaller bowl. The drainer location is also an important consideration. For many sinks you will need to choose the specific version you prefer - with drainer on the left or right hand side. Whereas other sinks are reversible which indicates the drainer can be positioned on either side.
Franke have a huge selection of styles available with some styles having several configurations to choose from in the same style.
Visit our website for more information