Golfing enthusiasts turned up in force last week to play at NSW Golf Club and enjoy a sensational day of competition and comradery. In the spirit of competition and having a go, an impressive field of 82 players took on NSW Golf Club at its stunning best. Our own Jared Goodman (Bowermans) played alongside his team members, Andrew Blake from Intermain, Chris Rowe from Savills and Phillip Batten from Grace.
Also playing was the Governor-General of the Commonwealth of Australia, His Excellency General the Honourable David Hurley AC DSC (Retd).
Following the round of golf our players enjoyed lunch in the clubhouse which featured a sensational prize presentation hosted by Mark Warren and included Yvonne Weldon and the Governor-General.
Congratulations to all the winners.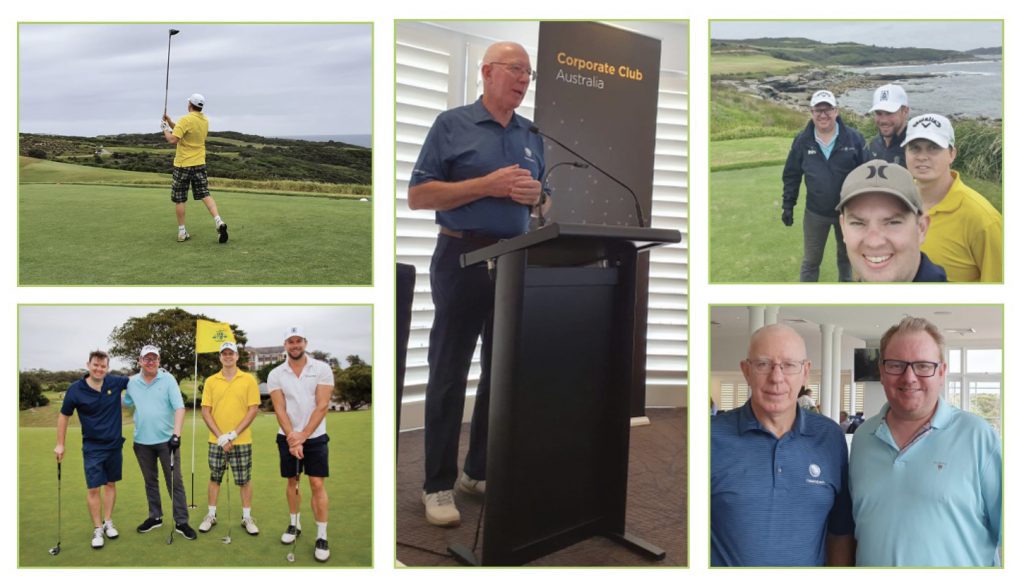 For more event images go the 2020 Photo Gallery on the web link below;
https://www.corporateclubaustralia.com.au/events-calendar/corporate-golf-day