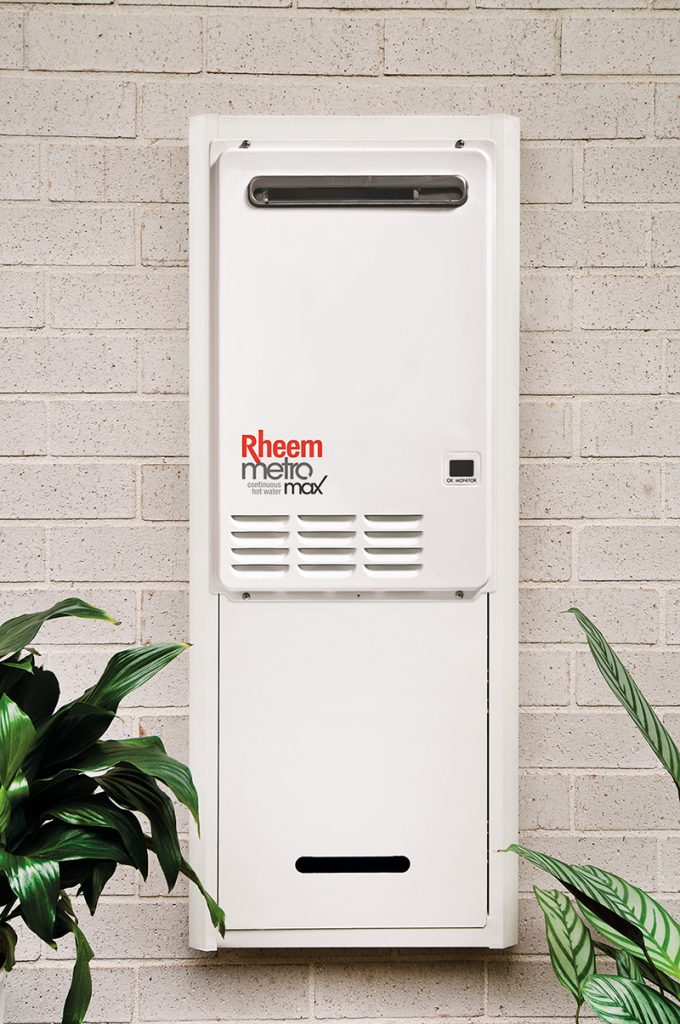 With increased destiny living on the rise, builders need products for smaller spaces. Rheem Australia's new Metro 26-litre continuous flow hot water heater gives builders and developers a compact and energy efficient solution for clients looking for a functional product that saves energy, looks good and provides plenty of hot water.
Today's housing designs present builders and developers with challenges as both house and apartment dwellers need compact solutions and energy saving options. The 6-star Rheem Metro 26-litre continuous-flow hot water heater incorporates the latest efficiency technology into a compact unit with a modern look. The Rheem 26-litre is 520mm high by 355mm wide and 187mm deep. It's one of the most compact 26-litre models available and ideal for tight installations
View our range here 
CONTINUOUS HOT WATER WHEN YOU NEED IT
Continuous Flow gas water heaters deliver hot water that will never run out as they heat water when you need it, for as long as you need it. Continuous Flow water heaters work differently to storage water heaters, heating only on demand rather than heating and storing water until needed.
Choose the right capacity for your home
Your Rheem will be serving you for many years so make sure you choose the right capacity to meet your needs now and as your family grows:
REMOTE TEMPERATURE CONTROLLERS PUT YOU IN CONTROL
Rheem Standard and Deluxe Electronic Temperature Controllers allow you to choose the exact temperature you need. Bathroom Controllers can be set up to 50ºC for added safety. Deluxe Controllers offer a 'bath fill' mode, turning off the water once your pre-set volume is delivered.