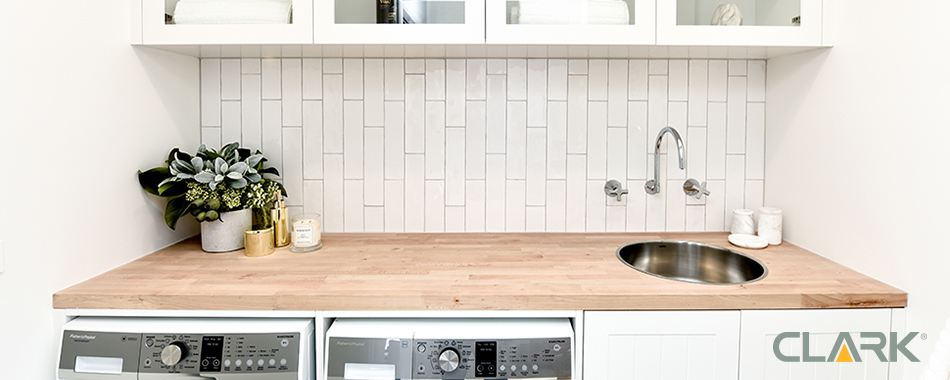 With increased focus on design functionality and visual appeal, a boring laundry is a thing of the past. Here are some design ideas to add a touch of style and complete your laundry look.
Add colour
A neutral base colour in the laundry creates a blank canvas to style as you wish. Add a splash of colour with vibrant splashback tiles, a coloured feature wall, or a coloured benchtop.
Add décor
Much like a bathroom, there are great décor pieces that can lift the mood of your laundry. Scented candles such as fresh linen can freshen the room, along with freshly cut flowers. Consider extra storage options that can also be used as décor pieces, such as baskets and decorative jars.
Think outside the box with your laundry design and hang a piece of art or a mirror to make the room feel complete.
Replace or add a door
Making a feature of the laundry door can create an interesting look to complement the design of your laundry! Think about a solid wood door, glass door or coloured door to add flair.
Whatever design options you choose to complete your laundry look, it will make the space more suited to your taste and lifestyle