Combining convenience, function, and elegance, the TotAirblade ™ technology has evolved - The latest Dyson Airblade ™ hand dryers are powered by the Dyson digital motor V4 – one of the world's smallest, fully-integrated 1600W motors.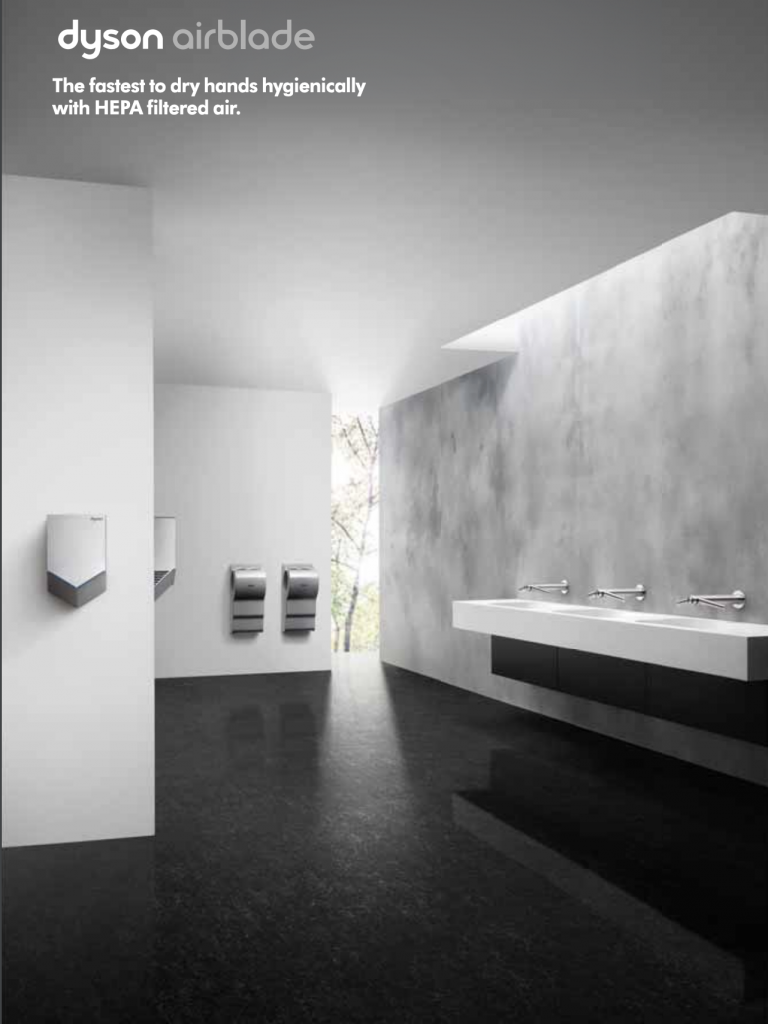 Engineered for hygienic performance. Designed for compact spaces.
Its small size and power density are what have made the latest hand dryer technology possible. It means you'll now find a compact Dyson hand dryer that's just 10 centimetres deep – and one that's 50% quieter than the original but still dries hands in 10 seconds. You'll even find Airblade ™ technology in a tap at the sink.

The fastest, most hygienic hand dryer
Dyson's Airblade hand dryers are some of the fastest hand dryers available on the market. 690 km/h sheets of air scrape water from hands, drying them quickly and hygienically using HEPA filters. 99.9% of bacteria and viruses in the washroom air are captured so that hands are dried using clean air.
Did you know?
Ensuring hands are dry is crucial for maintaining hygiene levels, as damp hands can spread up to 1,000 times more bacteria to the surfaces they touch.