When it comes to today's modern bathroom, a stylish, sleek and minimalist design is just as important as the function. Australia's obsession with the once unheralded bathroom is at an all-time high, and along with the kitchen, it is now often considered to be the star of many houses and apartments.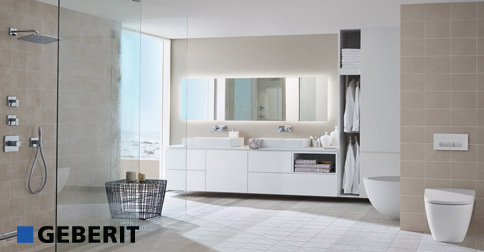 The Move Towards Concealed Cisterns
Concealed cisterns have been a common feature of commercial bathrooms for some time, and in recent years have seen a surge in popularity throughout residential bathrooms due to their ability to help improve aesthetics, functionality and space. Concealed installation systems completely remove the toilet cistern from view, with the cistern instead being mounted inside or behind a wall, in a ceiling, or within a cabinet or vanity unit. As well as the cistern, the plumbing associated with the toilet is also completely hidden, placing them out of sight and out of mind. The only visible features being the designer flush buttons and pan. This also provides great flexibility with some buttons being able to be placed up to three metres away from the toilet.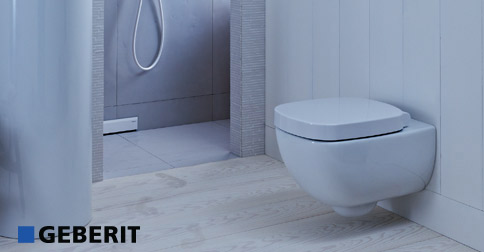 Concealed Cistern Concerns – Maintenance, Safety and Hygiene
A common misconception surrounding concealed cisterns is the presumption that gaining access to the cistern for maintenance and repairs is fraught with difficulty. In fact, this could not be further from the truth. Accessing modern concealed cisterns does not require tiles to be removed or holes made walls. All you need to do is remove the flush plate and through the panel behind you will have enough accessibility to perform maintenance or repair work.
The greatest safety concern when it comes to concealed toilet cistern is the amount of weight the wall-hung pan can bear. This concern is also unfounded, as the support structure for the toilet within the wall is capable of holding up to 400 kilograms.
Concealed cisterns are also more hygienic than standard toilets, as they allow you to easily clean around all sides of the pan. As germs are most easily spread through hand contact, the addition of a touchless flush plate with in-built sensor can increase hand hygiene even further, removing the need to touch any buttons. These are especially beneficial for commercial and other high traffic applications.
Harvey Norman Commercial Division Geberit