Looking to introduce a bit more interest in your bathroom design? Why not take a look at these stunning contemporary matte finish basins by Cibo and Parisi.
Cibo - 'The Cirque' 
The Cirque is a contemporary wall-mounted basin with a sleek, curvaceous Solid Surface matte finish and a seamless appearance. Solid Surface is a composite material composed predominantly of natural materials (around 60%) combined with high-grade polyester resin. The finished product is a seamless, non-porous and hygienic surfacing material ideal for bathroomware. Solid Surface is also renewable, meaning it can be fully restored to its original condition.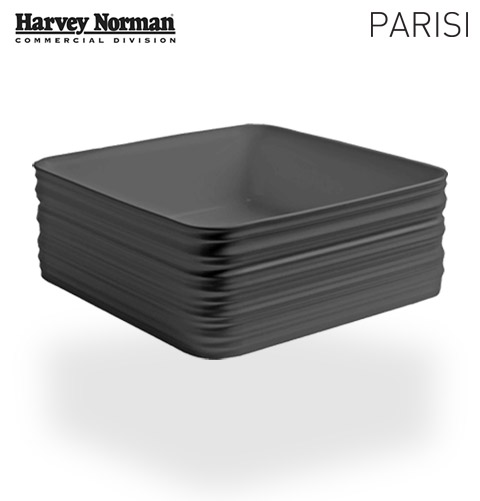 Parisi – 'Trace 38'
The Trace Collection is designed by Gianni Veneziano and Luciana Di Virgilio from V+T studio, a striking contemporary basin, available in matte white & matte black.
Why not contact your rep today to arrange an appointment to come into the showroom and view them for yourself!