Washing becomes less of a chore with Simpson's new range of top load washers. Built for busy families, you'll enjoy an easier, almost effortless washing experience that saves you precious time, so you can get more out of life. With our latest ActiveBoost technology you can get even cleaner results than ever before in cold water. From our super efficient Ultra Wash System to the convenience of Auto Water Level Sensing and the Fast Wash programs, you'll enjoy better results, an outstanding performance and greater care for your clothes. Backed by Simpson's reputation for durability, reliability and efficiency, you'll enjoy the peace of mind that comes with over 150 years of experience in providing Australians with economical, long lasting and hardworking appliances.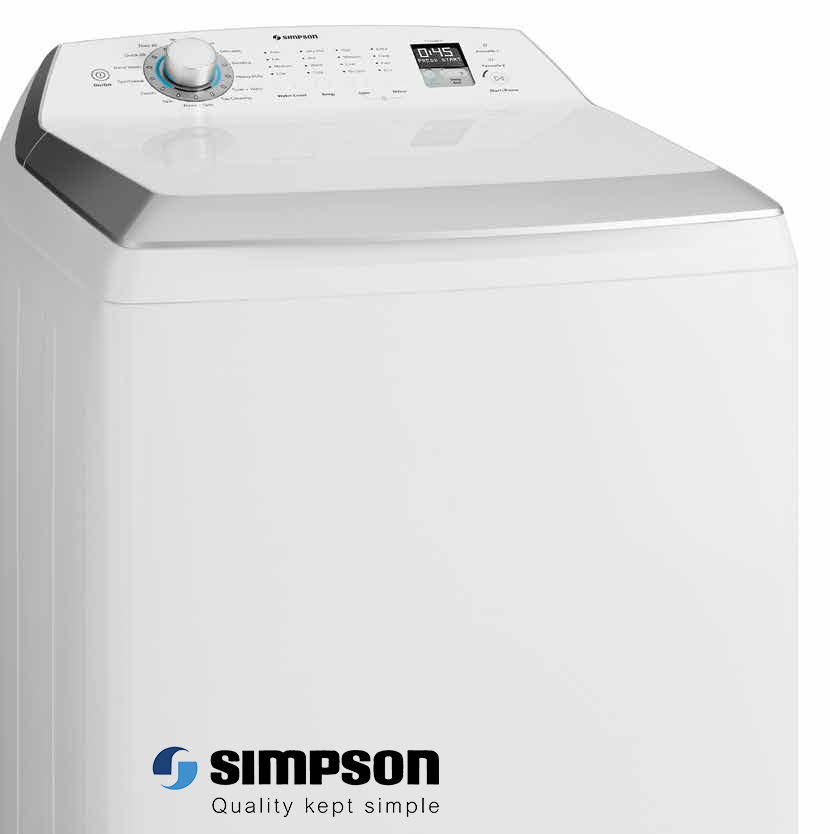 Experience an amazing wash performance
Introducing our best washing results with cold water with the new ActiveBoost series. With ActiveBoost technology, detergent and water is premixed in a separate chamber before spraying onto the dirty laundry, meaning less detergent residue and an even cleaner result than ever before. The series also includes the Ultra Wash System which is a combination of innovative features to ensure you get the best clean from your washer. Clothes are rotated in multiple directions to deeply clean and gently wash even your most soiled items. The Gentle Wash Agitator ensures super effective wash action, whilst the gentle drum features thousands of holes to improve water flow to ensure you always get the best results.