By Newform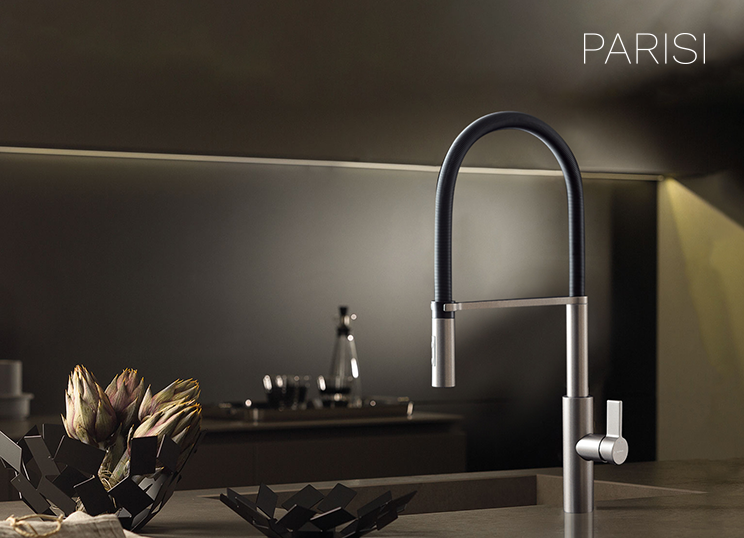 An innovative finish that combines elegant aesthetics with state-of-the-art technological performance, with low light reflectivity, the surface is extremely opaque. Featuring anti-finger print technology and finishes resistant to scratches and abrasions.
The choice of precious metal finishes provide a superb effect on super-matt surfaces or a stunning contrast to other materials in the kitchen.
Quality Craftmanship. Made in Italy.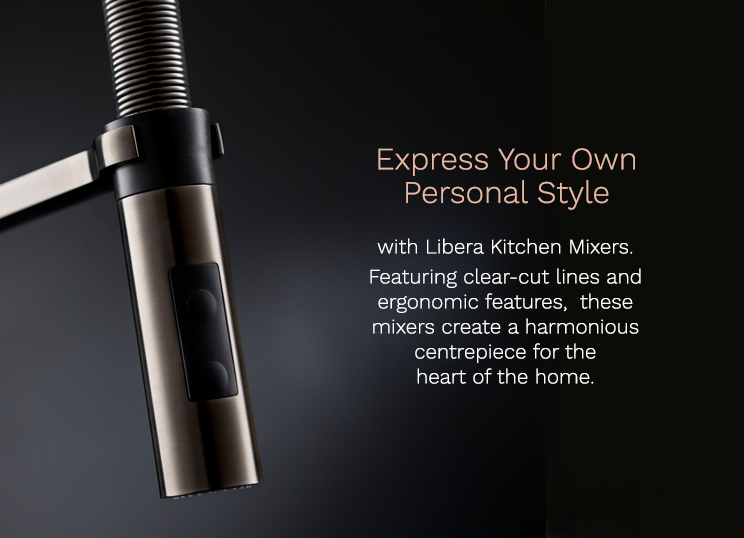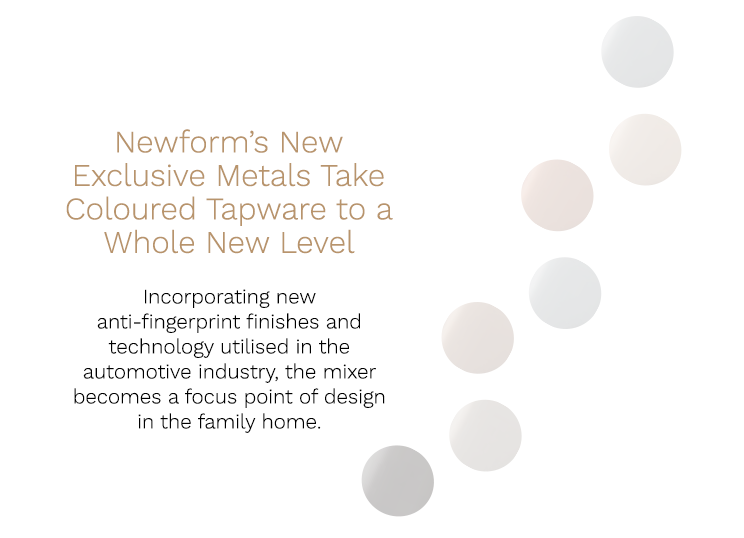 Inspired by precious metals. Newform's Exclusive Metals range take coloured tapware to a whole new level. Incorporating new anti-fingerprint finishes and technology utilised in the automotive industry, the mixer becomes a focus point of design in the family home.
Express your personal style with Libera kitchen mixers glossy or satin finishes. Featuring clear-cut lines and ergonomic features, these mixers create a harmonious centrepiece for the home.
View the Libera range here