Phoenix Tapware presents the brand new, ultra-thin AXIA collection, proudly designed in Australia. A fresh take on modern minimalism, AXIA is the award-winning bathroom brand's latest premium designer range, two years in the making.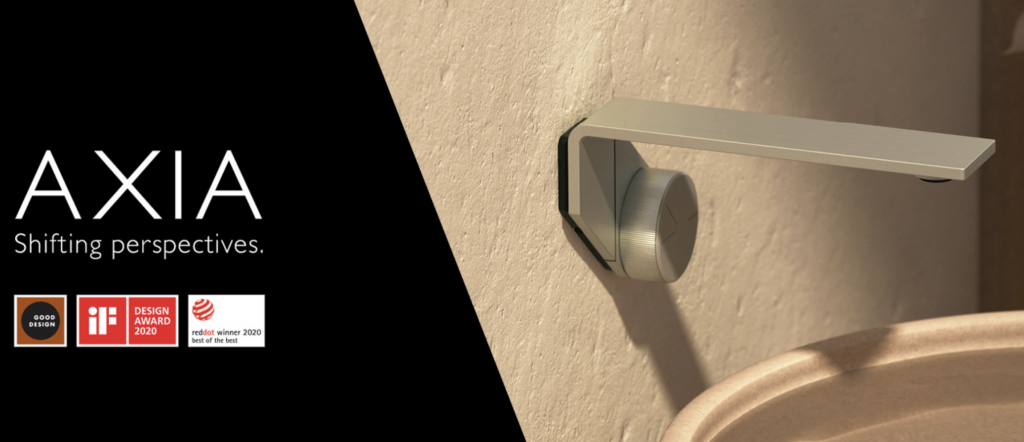 Revolutionising the bathroom experience, the unique AXIA range is a modern twist on tradition with a full suite of beautifully crafted bathroom tapware set to become classic hero pieces in their own right.
Each design has been meticulously crafted with crisp detailing and a strong presence. This design aesthetic enables architecture lovers to create statement tapware that will complement a contemporary environment, while also highly functional with fine precision etched grooves for easy operation and control.
The highlight of the collection is the Wall Basin / Bath Mixer Set with its non-traditional, non-horizontal design. Instead, the wall set features the mixer dial diagonally to the outlet, inspired by the elegant way a thin, single sheet of metal folds and bends. In perfect balance, the large dial and the long outlet create a fine, profiled piece that feels light and effortless.
The full range of tapware is available in Chrome, Matte Black and Brushed Nickel.
Check out our range of Phoenix AXIA products here