Beaconsfield Street, Newport NSW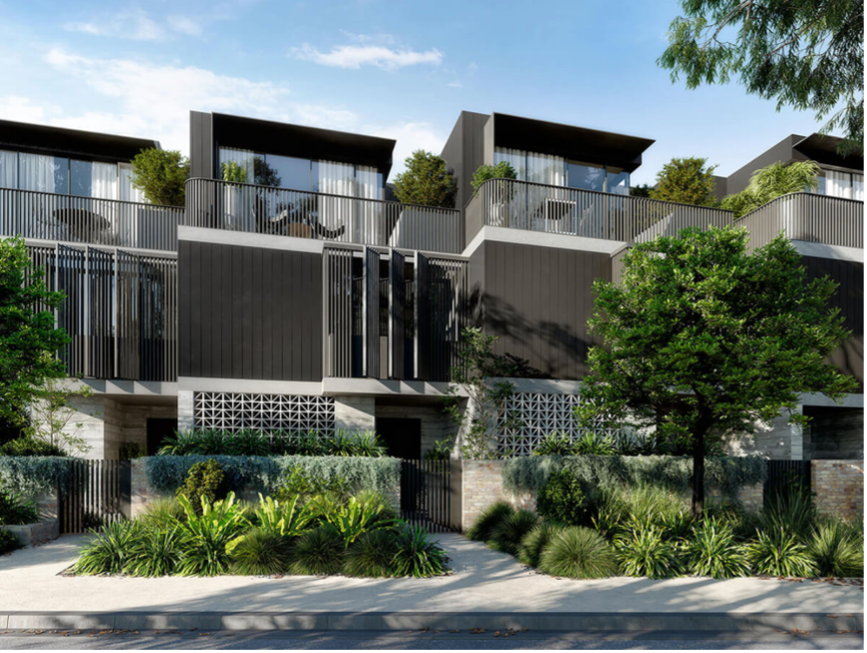 quebec – an exclusive, luxury, smart and sustainable town home development designed by the acclaimed architects, Nettleton Tribe.
qubec is a luxurious low density residential development in the lower North Shore suburb of Newport. Containing 18 boutique 3-bedroom townhouses, each home is designed with sophistication, refinement, sustainability, smart connectivity, and energy efficiency in mind.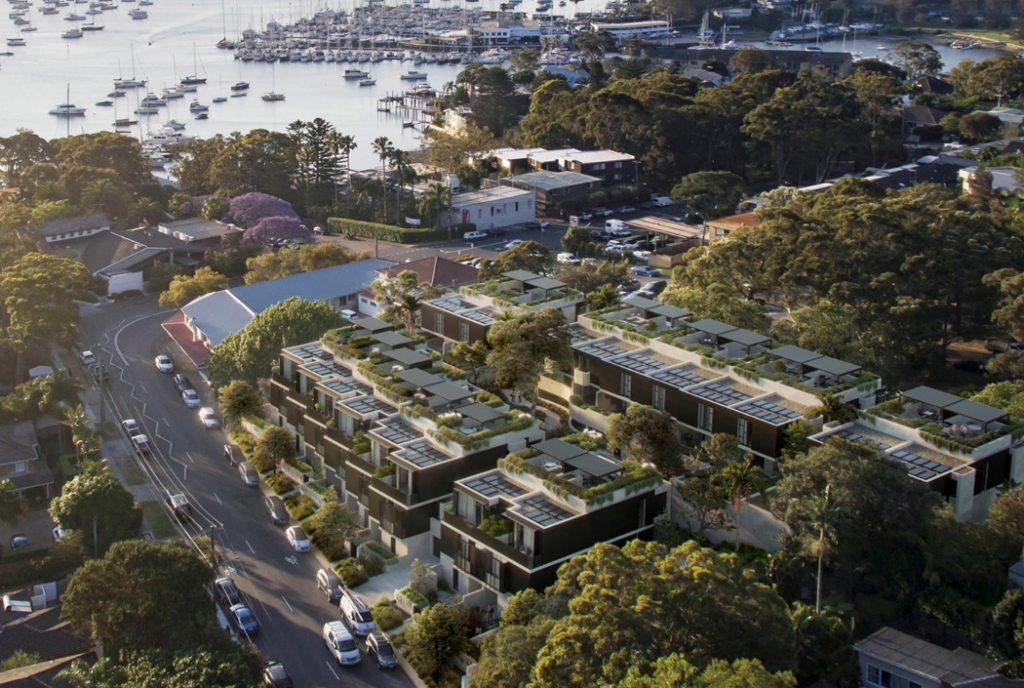 As a smart, sustainable development, qubec features next generation appliances and technologies with an on-site solar power plant, collectively committing to low net, low cost energy usage. Each townhouse is equipped with solar power and battery storage for optimum efficiency and sustainability whilst changing how consumers source energy.
Smart technologies allow for an unprecedented level of security, functions and control, withNumber plate recognition from the gates allows residents to drive straight into the complex and their own private double garage, fingerprint access means if you leave the house keys behind you can still enter the townhouse and a simple voice command turns on the air-conditioning and lights.
Individual elevators service each townhouse and there are numerous outdoor spaces including downstairs courtyard and balconies also, all townhouses are designed with an accessible private roof top terrace that includes a barbecue and edible garden.
Collaborations between leading companies including Fisher & Paykel, Parisi, Control4, and numerous other leading suppliers will see new products and systems showcased in qubec, making a significant mark in the Australian residential development landscape.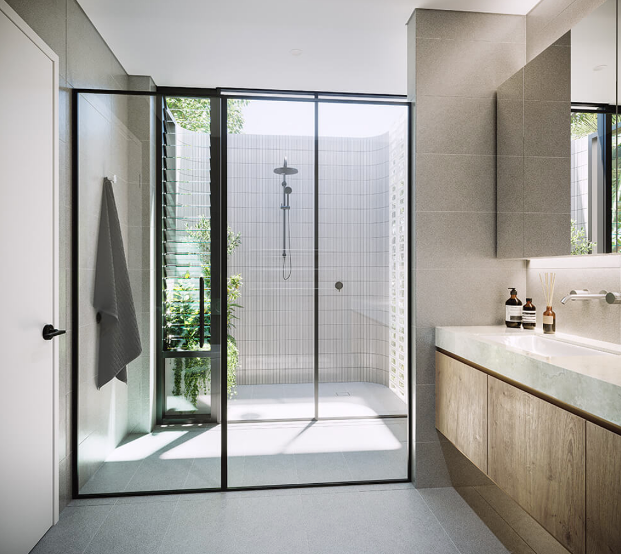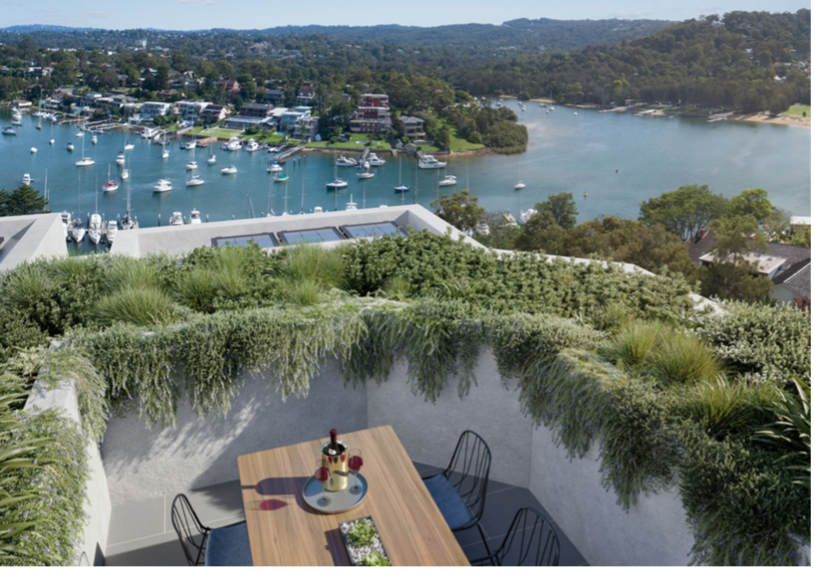 Builder: PBS Building
PBS build places that shape lives and communities. Since 1989, they've delivered diverse, award-winning buildings that thousands of people across Australia experience and enjoy every day. It's a responsibility that they whole-heartedly embrace, applying their expertise and experience to safely deliver quality structures that stand the test of time.

Architect: Nettletontribe Architects
Founded in 1971 as a partnership between architects Gerry Nettleton and Mike Tribe, nettletontribe has expanded into a multi-disciplined international practice. With multiple studios around the country and an extensive portfolio they are renowned for their iconic design and an unwavering commitment to shaping the urban environment.

Developer: Stable Group
Stable is an innovative, award-winning Australian development and property services company established in 2003. Its founding directors, Ed Horton and Danny Flynn have forged a name as leading figures in sustainable commercial and residential developments.

For further information click here: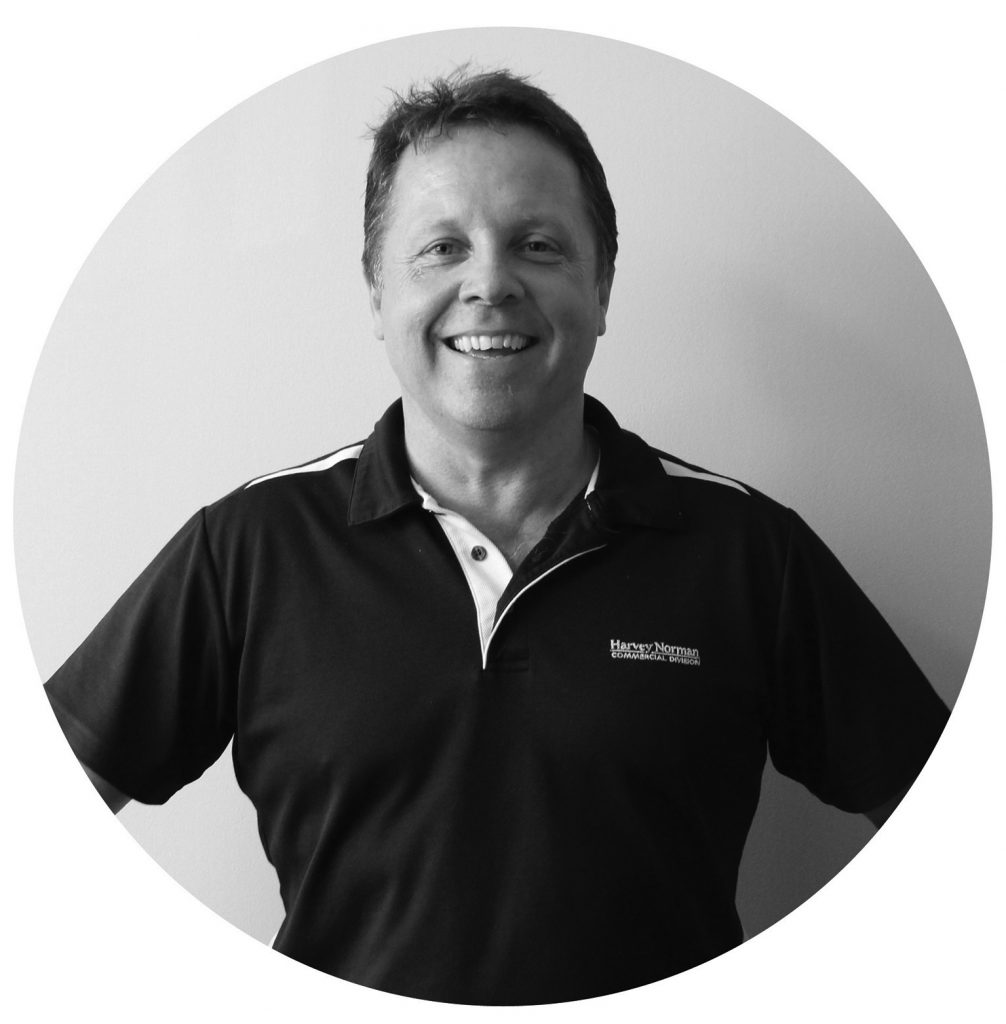 Gavin Furner and his support team supplied products from the following quality brands:

If you need assistance or product information for your next project, contact Gavin.