Robinhood brings you a range of ironing centres that make ironing easy to setup, easy to use and easy to pack away. The Robinhood ironing centres are stored in a cupboard, which means more storage space for other items and no clutter from an ironing board up against a wall or behind a door.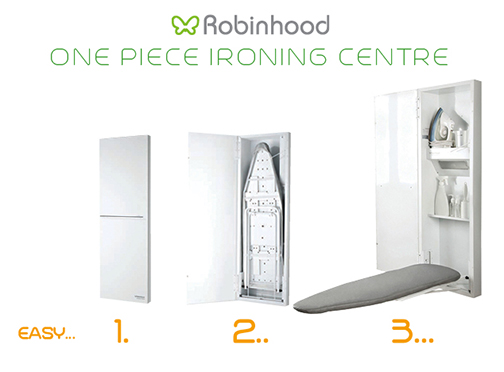 The new improved Robinhood IC1300 Ironing Centre now has a deeper cabinet to store larger irons, and extra useful storage space. The Robinhood Ironing Centre is the ultimate in comfortable, safe and convenient ironing. 
The Ironing board is height adjustable and can be rotated up to 90 degrees left or right to suit your preferred ironing position.
Built in light and power point with safety timer come as standard.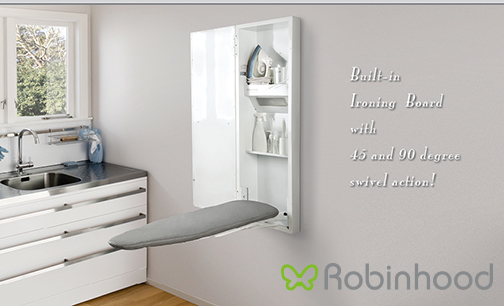 Visit our website for more information on this great product!
http://goo.gl/VSgO12