NEWS FLASH!!!
KOHLER MOXIE wins 2 International Design Awards…
iF PRODUCT DESIGN AWARD 2014 (International Forum Design GmbH Hannover)
SILVER IDEA AWARD 2013 (annual Interior Design Excellence Awards presented by Industrial Designers Society of America).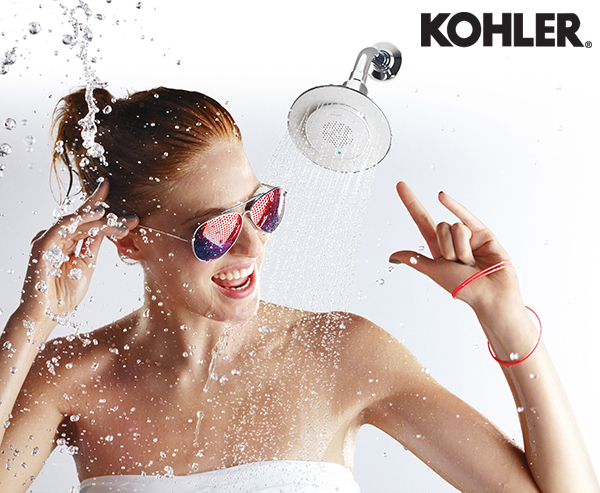 In a very audible first for Kohler, global leader in innovative bathroom design, they now have an award-winning blue-tooth enabled showerhead that will stream music, talk and podcasts into the shower stall.
Kohler's beautifully designed Moxie showerhead really is the best way to listen to music in the shower – a high quality mix of excellent sound and refreshing, revitalizing water coverage.
The design exudes simple, flowing lines with a chrome funnel-shaped showerhead and white silicone interior housing 60 angled nozzles around its perimeter. The integrated wireless speaker fits perfectly inside this – cleverly held in place by magnets!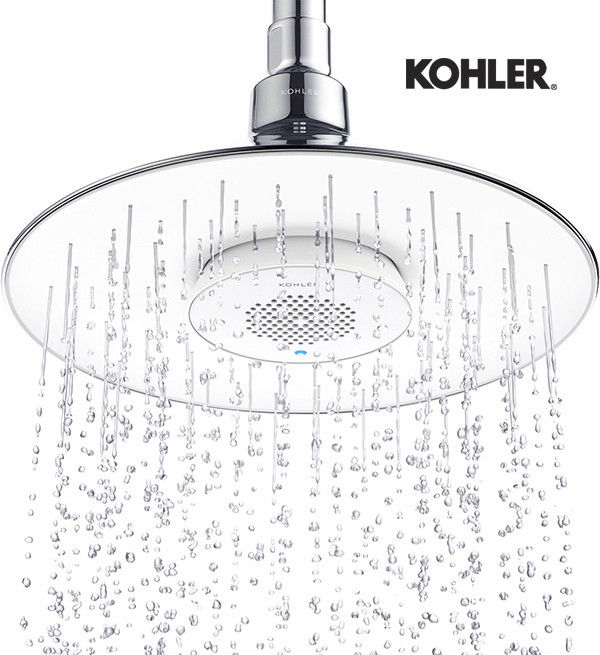 Pairing of the Moxie with a blue-tooth enabled device - smart phone, MP3 or iMac for example - is easy. Simply press and hold the single button on the front of the Moxie speaker to activate the pairing. Next to this button is a small light that indicates both connectivity and if recharging of the lithium battery is required. To charge simply pop the speaker out of the showerhead and recharge via the USB lead provided – the speaker is held in place by magnetic surfaces so it couldn't be easier. Each charge gives about seven hours of use.
The Moxie showerhead comes in two sizes – a 12.5cm (5 inch) shower rose and a 20cm (8 inch) - has a clean white silicone spray face, 1.5 watt speaker and a three star WELS rating (the highest attainable). Its chrome surface is resistant to both tarnishing and corrosion.
Independent reviews have confirmed the sound of the Moxie is both crisp and clear with no distortion, even at full volume. So no matter how strong the shower, it won't miss a beat.