Daniel originally came to Australia from the U.K on a working holiday visa. He applied for a position with Harvey Norman Commercial in June 2015 and was successful. Daniel proved himself to be a valuable asset and was welcomed into our showroom team.
Unfortunately Daniel was rapidly running out of time on his working visa and would have to return back to the U.K We started proceedings to  get Daniel approved for sponsorship in September 2015. During this time we constantly received phone calls from Daniel "Have you heard anything?", "Am I accepted?"
This went on for several months as Daniel rode the roller coaster of will I stay or will I go?
On our first attempt at sponsorship Daniel's nomination was declined, we either had to accept that the application was declined and Daniel would return back to the U.K in 21 days, or we lodge an appeal.  Without hesitation we began preparation to lodge an appeal. By this time Daniel had lost all hope that he would be granted a 457 visa so when it came through and he was accepted we decided to surprise him with morning tea and presented him with the framed copy of his letter of approval.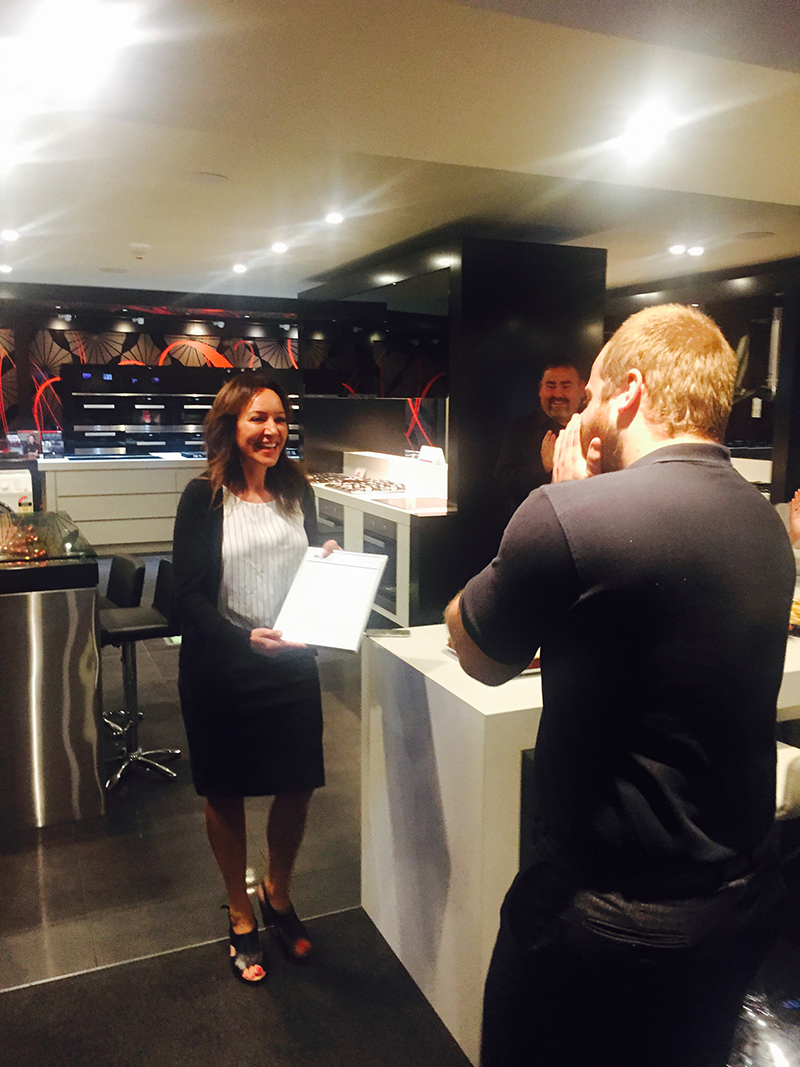 We are lucky and extremely happy to have Daniel working at Harvey Norman Commercial. He is a great asset to our business and we look forward to many more years working with him.

Congratulations Daniel!