The Toi collection explores the trending style of split finishes. The range comes in Chrome, Chrome / Matte Black, and Matte Black / Brushed Rose Gold. While these are bold choices, they work well in a broad range of spaces.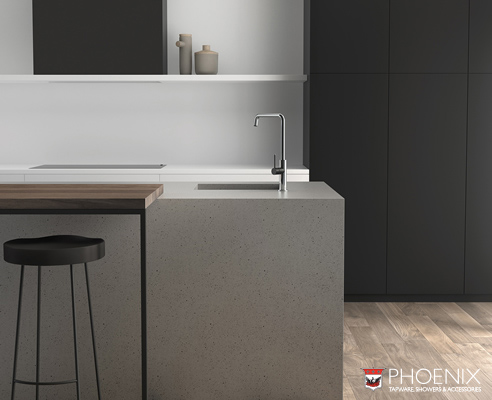 Chrome is, of course, unmatched in versatility. Where simplicity is your imperative, this is your choice. It can work in raw, earthy settings, as well as modern and futuristic ones. Timber, stone, marble, all make perfect partners for this polished finish. When Chrome pairs with Matte Black, the collection's contemporary edge is more notable. This tapware can help build depth in places already using dark finishes. Tones such as navy, slate, and charcoal all work to further this luxurious feel. Don't feel restricted in your colour palettes, either. Experiments with soft tones like duck egg and timber will give a beautiful, modern country house feel. This split finish also helps to accentuate existing contrast. Where porcelain meets raw wood, or where matte paint meets textured stone, this tapware will shine. Brushed Rose Gold with Matte Black is ideal for adding a touch of warmth. This finish is marble's best friend– white or black. You'll also have success matching it with gentle pinks, and pale wood. If you want to keep a minimalist setting bright or keep a bright setting minimalist, this is the finish for you.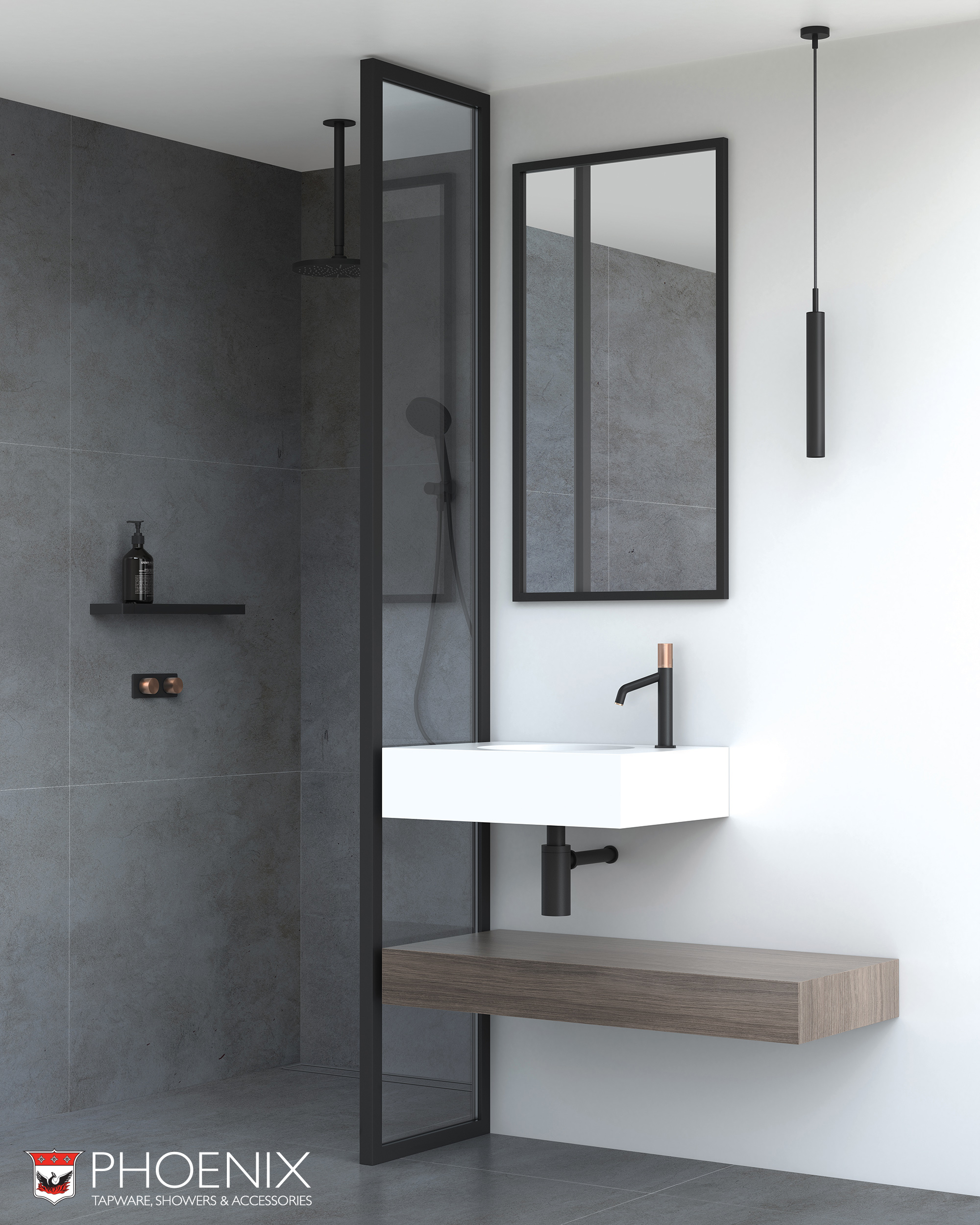 The Progressive Cartridge
Each bathroom mixer in the Toi collection features a twist dial handle which uses a high quality, German made Progressive Cartridge. The compact design of this cartridge has made it possible to design Toi with a slim aesthetic, giving it a minimalist, designer appeal. The twist dial mixer handle is both easy to operate as well as an attractive design feature. Toi's handle also features a two click indicator system which can be felt by the user as they twist the mixer dial. The first click, at 90 degrees, indicates when the hot water starts mixing with the cold and the second click, at 135 degrees, signals when the water flow has an equal hot/cold mix. Its instinctive tapware, designed to impress.