Combining convenience, function, and elegance, the Toto Neorest AH Luxurious Integrated Toilet is an ideal choice for the modern family bathroom. It includes a D-shaped washlet with a remote control, which delivers powerful water-flow for optimum cleaning performance with low water usage.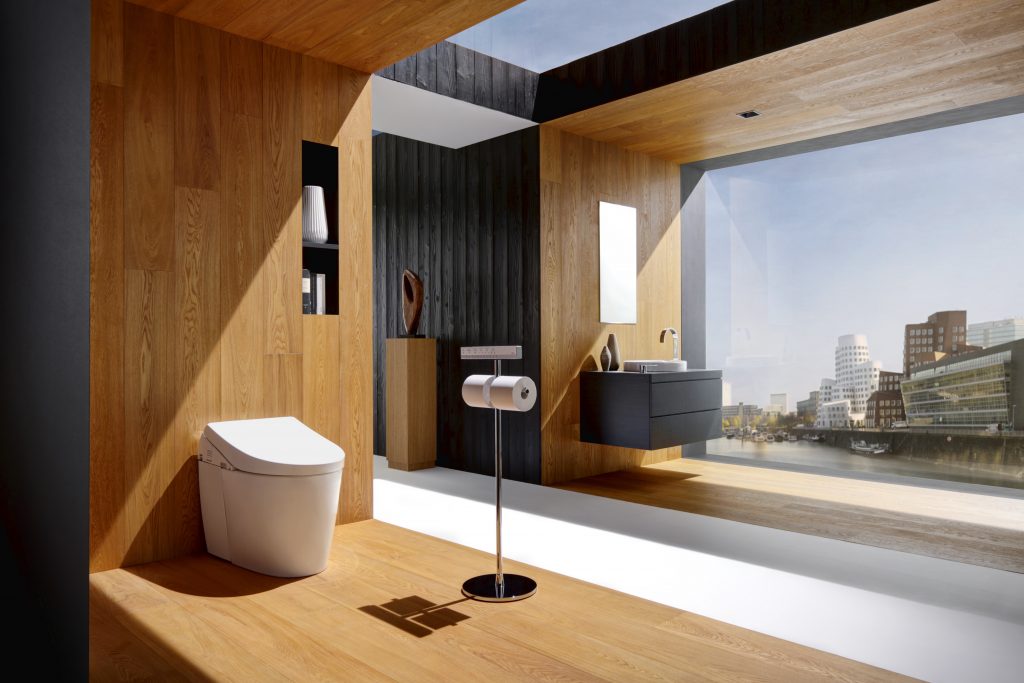 Powerful, Hygienic Performance
Featuring a Dual Flush System and Tornado Flush technology, the Toto Neorest Toilet Suite delivers a powerful and cleansing flush with minimal water consumption, allowing it to achieve an average flow rate of up to 4.5L/3L.

Self-cleaning Convenience
With CEFIONTECT technology, the Toto prevents the build-up of debris on the surface. Additionally, its washlet's EWATER+ technology spreads out an antibacterial liquid after every flush to sterilise and prevent waste particles from staining the toilet bowl and the bidet nozzle.
Customised Spray Patterns
This toilet suite's washlet features rear, front, pulsating, and oscillating cleansing functions to adapt to your needs. Simply select your preferred function and configure its settings using the included remote control.
Optimum User Convenience
Smart and hygienic, this Neorest AH Luxurious Toilet automatically opens or closes its lid depending on your movement. Plus, it has an auto soft light function for added illumination on quick trips to the toilet during night-time.